Penta prisms deviate beams by 90 degrees. The deviation is independent of prism orientation. Due to geometry, the reflecting surfaces must be coated with a reflective coating.
Image is neither inverted nor reversed as it is deviated by 90 degrees.
90-degree deviation angle applies to all rays transmitted by the useful aperture, regardless of the angles between these rays and the optical axis (or entrance and exit face normals).
Antireflection coatings are available for entrance and exit faces.
We also offer a precision grade penta prisms with tighter manufacturing tolerances.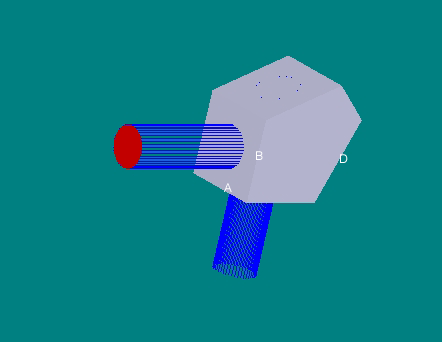 General Specifications:
| Parameter | Value |
| --- | --- |
| Material | BK7 |
| Dimensional tolerance | +/-0.15mm |
| 90 deg deviation tolerance | 3 arc min |
| Surface flatness | l/2 |
| Surface quality | 60-40 |
| Coating | AL with black lacquer overcoat |
---