The roof or Amici prism deviates or deflects the image through an angle of 90 degrees. It is a right-angle prism whose hypotenuse has been replaced by a 90-degree TIR roof. Glass that does not contribute to the clear aperture has been trimmed away to reduce
size and weight.
Roof prisms are suitable for applications that demand both right-angle deflection and image erection (a combination left-to-right angle deflection and top-to-bottom inversion, equivalent to a 180 degree rotation about the optical axis).
These are normally uncoated for use in TIR mode.
Protected aluminum or internal silver coatings may be specified for roof surfaces when used in wide field applications beyond TIR limits.
Antireflection coated entrance and exit faces are also available.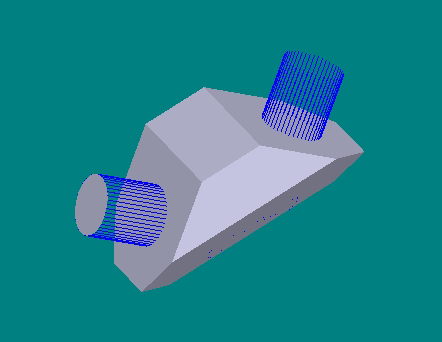 General Specifications:
| Parameter | Value |
| --- | --- |
| Dimension tolerance: | +/-0.15 |
| Surface flatness | l/2 |
| Roof angle | +/-5 arc seconds |
| Other angle | +/-30 arc seconds |
| Material | BK7 |
| Surface quality | 60-40 |
| Coating | Option |
---