We provide prototyping services for complete lens assemblies. Using state of the art fabrication processes, we can produce prototypes very quickly to verify the design before commitment to production. Upon your approval, we will start mass production in
our factories in China
. The specifics of the prototyping process depend on the design details. For each type of components used in the lens assembly, a different process will be used.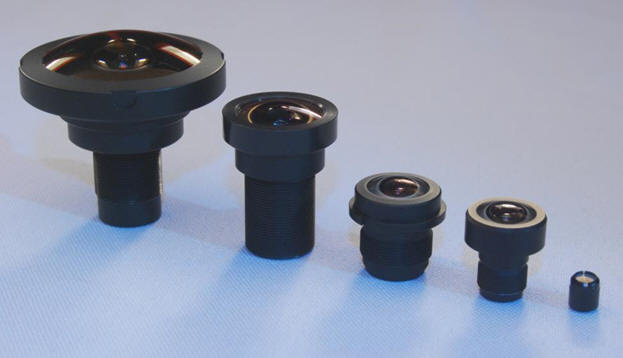 Glass optics for Lens Assemblies
Glass optics (lens elements, prisms, etc.) are fabricated using jigs and fixtures including grinding and polishing laps, etc. We use interferometers to test the surface accuracy and roughness without fabricating custom test plates at this stage. Generic and general purpose fixtures are used for coating applications. Once the prototype glass elements are fabricated, we conduct extensive tests and measurements to verify the accuracy of the components.
Plastic optics for Lens Assemblies
High precision, low-volume tooling is fabricated first to ecomonmically and quickly verify the performance and demonstrate manufacturability of the design. Once the prototypes and design are confirmed, the low-volume tooling can be scaled up for mass production by adding additional cavities.
Mechanical components and assembly
Mechanical components typically are first produced in aluminum using state of the art CNC-machining equipment. The components are then finished matte black to minimize specular reflection. This process allows for quick validation of the lens assembly design before committing to production fixtures or tooling. Once the components are fabricated and tested, the assembly process takes place in our clean room assembly area. In many applications the aluminum mechanical components are suitable for production. However, if your application demands plastic mechanical components Sunex has the capability to provide this as well.
Prototype testing
Once we have the prototype assemblies we conduct extensive tests to verify that they meet the agreed design requirements. Our engineers design and build fixtures that enable us to test your lens assembly on our in-house commercial test equipment. A typical set of tests will include: optical performance, mechanical dimensions, cosmetics, and other functional requirements.